Earlier this month, I was quoted in my first article on Customer Success. While I'm not technically a "SaaS expert" (Linode is really IaaS), many of the same principles apply as we still rely on recurring revenue.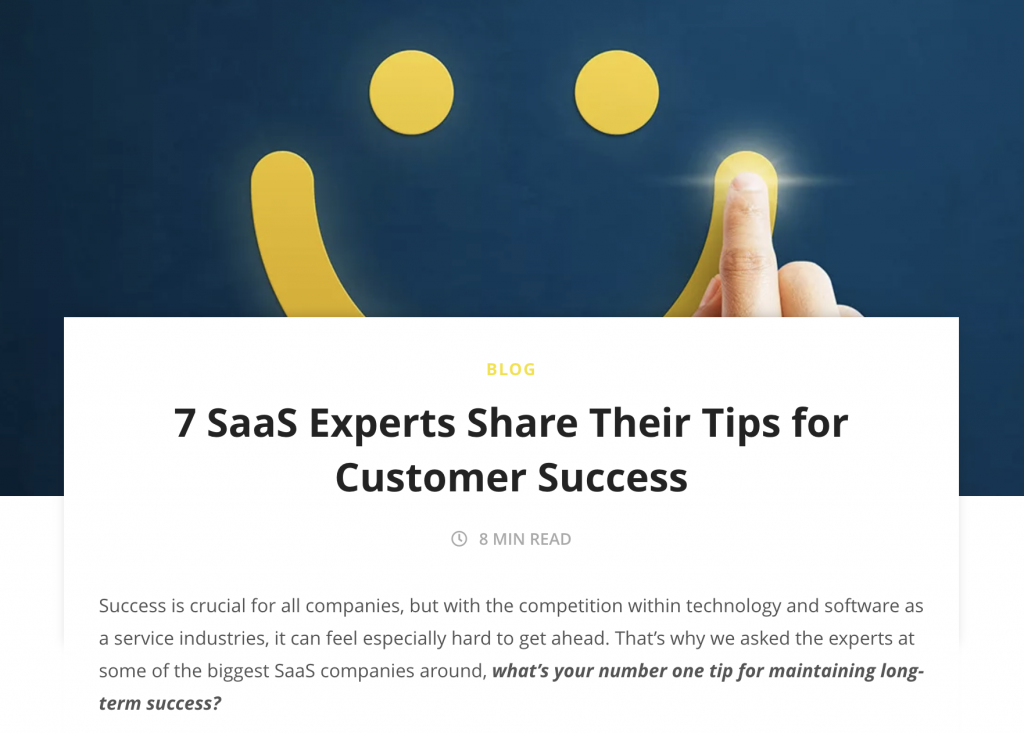 There are some great quotes here from experts at Shopify, New Relic, and other companies. This was my tip for maintaining long-term success. Without buy-in from our CEO and the rest of the Linode family, we never would have been able to build the kick-ass department we run today:
Involve the entire company in your approach to customer success.

My number one tip for maintaining long-term, scalable success with customers is to involve the entire company in your approach.

It's easy to think of Customer Success as just the name of a department, but true Customer Success is larger than that. It's a mindset that should be embraced by all members of your organization. At Linode, every team member and department is responsible for our customers' success.

Many of our customers have been with us for years, and have built entire businesses on Linode's platform. This kind of deep investment requires close collaboration at all levels of the company to deliver the reliable, high-performance infrastructure that our customers depend on.

While our team itself acts as the voice of the customer within the company, we can't solve all of their challenges ourselves. We bring together different teams and keep customers at the center of all decision-making, allowing us to build scalable solutions that enable our customers to reach their long-term goals on our platform year after year.
There you have it! No matter how good your CSMs are, they can't do this alone. The entire company needs to put your customers at the center of everything you do.